Dr Samuel Raybone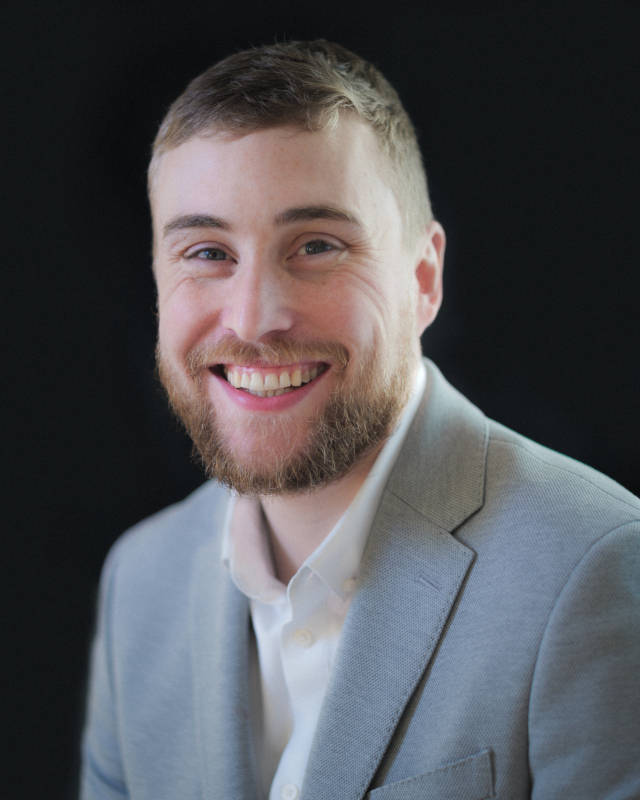 I am a historian of nineteenth-century art and visual cultures, specialising in the history and historiography of Impressionism. I aim to expand and nuance our understanding of Impressionism's origins, development, and scope by recovering neglected forms of visual evidence and examining marginalised cultures, spaces, and practices, all seen through the lens of innovative methodologies.
My book Gustave Caillebotte as Worker, Collector, Painter, coming to paperback in 2024, re-interprets the career of this once-forgotten painter by foregrounding his compulsions to work and to collect.
My current research project, Ephemeral Impressions: Impressionism in the Age of Ephemera examines the impact of colour-printed ephemera (transient, disposable images like restaurant menus, advertising cards, and packaging) on the development of Impressionist aesthetics.
Concurrently, I am engaging with decolonial art history to unpick the complex relationships between transnational circuits and national imaginaries in the collection, display, and reception of Impressionism in Wales.
I teach and supervise broadly on European art and visual culture in the eighteenth, nineteenth, and twentieth centuries; global modernities and modernisms; photography from 1839 to the contemporary; critical theory and research methodologies; and art historiography.
---
Publications
Peer Reviewed Monograph

Gustave Caillebotte as Worker, Collector, Painter, Bloomsbury Academic, 2020, pbk. ed. 2024.

"This study reassesses Gustave Caillebotte's career in its entirety, bringing into play notably his intensive pursuit of philately and his ambitious garden designs. Hardly noticed in previous accounts, these two concerns are brilliantly anatomized and shown to be integral aspects of the artist's creative life."Stephen Bann, Emeritus Professor of History of Art, University of Bristol.

"Raybone's excellent, well-researched book on Gustave Caillebotte offers us gripping new readings of the artist's labour in its broadest sense ... Caillebotte emerges from Raybone's important, thought-provoking study as a more complex and complete personality, and in ways that simultaneously provide us with fresh insights into Impressionism and French society in the period."Anthea Callen, Emeritus Professor, Australian National University.

"Formidably intelligent … Raybone's perspective on the artist is highly original."David Ekserdjian, The Evening Standard.

Edited Journal Issue

Virtual special issue of Art History on the theme of "Art History and Labour", forthcoming 2024-2025.

Peer Reviewed Journal Articles & Book Chapters

"Labour". Invited catalogue essay, Gustave Caillebotte: Painting Men, Art Institute of Chicago, J. Paul Getty Museum, Musee d'Orsay, forthcoming 2024-2025.

"L'impressionnisme philatélique de Gustave Caillebotte". Le musée imaginaire des impressionnistes, edited by Ségolène Le Men et Olivier Schuwer, Presses universitaires de Paris Nanterre, forthcoming 2024.

"Provincialising impressionism: the Davies sisters, French impressionism, and Welsh identity in 1913 / Provincialiser l'impressionnisme : les sœurs Davies, l'impressionnisme français et l'identité galloise en 1913". Collecting Impressionism: The Role of Collectors in Establishing and Spreading the Movement / Collectionner l'Impressionnisme : Le rôle des collectionneurs dans la constitution et la diffusion du mouvement, edited by Ségolène Le Men and Félicie de Maupeou, Silvana Editoriale, 2023).

"Gustave Caillebotte's Interiors: Working between Leisure and Labor". nonsite, vol. 26, 2018. nonsite.org/article/gustave-caillebottes-interiors.

"Notes Towards Practicing Žižekian Ideology Critique as an Art Historical Methodology". International Journal of Žižek Studies, vol. 9, no. 2 (2015): 1-20.

Book

Post-Impressionists: Masterworks. Flame Tree, 2017.

Articles, Reviews, &c.

"Review of Gawkers: Art and Audience in Late Nineteenth-Century France by Bridget Alsdorf". H-France Review, forthcoming 2023.

"Review of Looking Out: Welsh painting, social class and international context by Peter Lord". International Journal of Welsh Writing in English, forthcoming 2023.

"Review of Mapping Impressionist Painting in Transnational Contexts edited by Emily C. Burns and Alice M. Rudy Price and Globalizing Impressionism: Reception, Translation, and Transnationalism edited by Alexis Clark and Frances Fowle". Nineteenth-Century Art Worldwide, vol. 20, no. 3, 2021.

"Thoroughly Modern Models. Review of Le modèle noir de Géricault à Matisse edited by Annie Dufour and Looking at Men: Anatomy, Masculinity and the Modern Male Body by Anthea Callen". Oxford Art Journal vol. 43, no. 3, 2020, pp. 479-486.

"How Napoléon III used photography as propaganda to hide the horror of his new Paris". The Conversation, 2020.

"'A millionaire who paints in his spare time'. The social history of art and the multiple rediscoveries of Gustave Caillebotte". H-France Salon vol. 9, no. 14, 2017, pp. 12-15.

"Review of Gustave Caillebotte. Painting the Paris of Naturalism, 1872-1887 by Michael Marrinan". The Burlington Magazine vol. 159, no. 1374, 2017, pp. 732-733.

"Later Realism's Fifteen Minutes. Review of Realism in the Age of Impressionism: Painting and the Politics of Time by Marnin Young". Art History vol. 39, no. 1, 2016, pp. 166-170.

The Routledge Encyclopedia of Modernism, s.v. "Puvis (de Chavannes), Pierre-Cécile (1824–1898)", 2016.
---
Academic Positions
| | | |
| --- | --- | --- |
| From Jan 2019 | Aberystwyth University | Lecturer in Art History |
| Jan 2018 to Jan 2019 | University of Leicester | Teaching Fellow in History of Art |
| Sept 2017 to Dec 2017 | University of Essex | Lecturer in Art History |
| Sept 2016 to Jan 2017 | The Courtauld Institute of Art | Associate Lecturer in History of Art |
| Aug 2016 to Sept 2017 | Department for Continuing Education, University of Oxford | Tutor |
---
Education
| | | |
| --- | --- | --- |
| 2013 to 2016 | The Courtauld Institute of Art | PhD, History of Art |
| 2012 to 2013 | The Courtauld Institute of Art | MA, Distinction, History of Art |
| 2009 to 2012 | Durham University | BA (Hons.), First Class Honours, History |
---
Conferences & Invited Lectures
Session Convened

"Provincialising Impressionism". Session convened at Association for Art History (AAH) Annual Conference, University of Birmingham (online), 14-16 April 2021.

Invited Lectures

"Collecting Impressionism in Wales: transnational networks and national imaginaries in the collection of Gwendoline and Margaret Davies", History of Art Research Seminar, University of Glasgow, 17 May 2023.

"Landscapes of the (Welsh) Imagination: Art, Industry, and Impressionism", Art & Industry: (Post)colonial Landscapes in India & Wales, Glynn Vivian Art Gallery, 24 June 2022.

"Global impressionism and the idea of Wales". New Directions in Eighteenth- and Nineteenth-Century Art (online), 19 July 2021.

Recent Papers Presented

"Impressionism in 'England's First Colony': Art, Empire, and the Making of Modern Wales" in session "Impressionism and the Longue Durée of Empire". College Art Association (CAA) Annual Conference, 14-17 February 2024.

"Decentering collecting histories by mapping transnational mobilities: French impressionism in Wales" in session "Decentering Collecting Histories" by Society for the History of Collecting. College Art Association (CAA) Annual Conference, 3-5 March 2022.

"Embodying Bonapartist power: Charles Nègre at the asile impérial de Vincennes in the French Second Empire". Annual Nineteenth-Century French Studies (NCFS) Colloquium, Georgetown University and the George Washington University, Washington DC, October 2021.

"The phenomenological relationality of photographing: Charles Nègre on the spot at the asile impérial de Vincennes". Art in the Expanded Field: The Politics of 'on the spot' Practice, c. 1700-1900, Birckbeck, University of London, 14 May 2021.

"Collecting Impressionism on the periphery: French Impressionism and Welsh identity, 1912-2020". Collectionner l'impressionnisme, Université Paris Nanterre and l'Université de Rouen Normandie, Rouen, France (and online), 12-13 November 2020.

"Difference and Similitude: Gustave Caillebotte, Homosociality, and Collecting". Male Bonds in Nineteenth-Century Art, UGhent and ESNA, Ghent, Belgium, 15-16 May 2018.

"Regardez, mais ne touchez pas. The Pedagogical Value of Philately in late Nineteenth Century France". Society for French Studies, 58th Annual Conference, Durham University, 3-5 July 2017.

"L'impressionnisme philatélique de Gustave Caillebotte : la collection des timbres-poste et la culture visuelle en France à la fin du XIXe siècle". Un portrait intérieur - Le musée imaginaire des impressionnistes, Musée des Beaux-arts de Rouen, France, 7-8 September 2016.
---
Service
Peer-Reviewer

Nottingham French Studies

Atlantic Review

External Advisor (Quality Assurance)

New College of the Humanities, Periodic Review External Panel Member